Over the years I have probably driven through Portsmouth, New Hampshire dozens of times. The last time I stepped foot in the city was at Water Country when I was eight. It had always been on my beer to-do list, and when I saw that it was Portsmouth Beer Week 2015 on Friday… let's just say our weekend plans were made. After finding an express deal for a hotel room on Priceline, a day trip turned into a weekend.
We passed on the Seacoast Winter Brew Fest. We have tickets for Extreme Beer Fest 2015 next month, and there are only so many of these beer festivals you can go to. Don't get me wrong, beer festivals are a blast, but it can be a long day/evening. Maybe next year we will check it out.
I actually found out about the various festivities on Twitter when Untappd tweeted that they had partnered with Portsmouth Beer Week and Granite State Growler Tour. There are similar bus tours in Portland and Boston where a guide takes you to different area breweries where you get to go on tours, sample, and buy stuff. I thought it would be fun to go on a tour, especially since we hadn't been to Portsmouth and weren't too familiar with the scene up there. We purchased tickets for the 4:00 p.m. tour on Saturday evening.
Before leaving the North Shore we stopped at Sylvan Street Grille when we learned they had Bourbon County Coffee Stout on draught. My God, that beer was a religuous experience! That might be a beer I would trophy hunt and/or wait in line for. The craft beer selection at Sylvan Street is as good as you will find at a sports bar that is not a pure craft beer bar. They must sell a lot of Goose Island to have received the kegs of Bourbon County.
On the way to Portsmouth we quickly visited the Smuttynose brewery in Hampton. Smutty has been around as long as Ipswich Ale, and like Ipswich Ale I feel their best known offerings like Shoals Pale Ale and Old Brown Dog are lost in the shuffle as drinkers obsess over what's new and what's rare. They were pouring several new beers at the brewery. East Coast Common was a collaberation with Stoneface Brewing Company and Great Rhythm Brewing Co. brewed for Portsmouth Beer Week 2015. Essentially it is a similar beer to Anchor Steam, but better because served brewery fresh the Northern Brewer hop flavor that is the style's trademark is far more prominent. The other beer that stood out was an imperial stout called The Stallion, which at 11% ABV was dangerously smooth.
From there we had just enough time to check into the hotel and make it to the pickup location for the tour. Having never been on a beer tour bus I wasn't sure what to expect. I checked reviews on Yelp and Trip Advisor before plunking down $60 per ticket. The reviews were positive, especially one on Trip Advisor where Katie K. said the trip was great for homebrewers. Well, that was a good enough endorsement for me!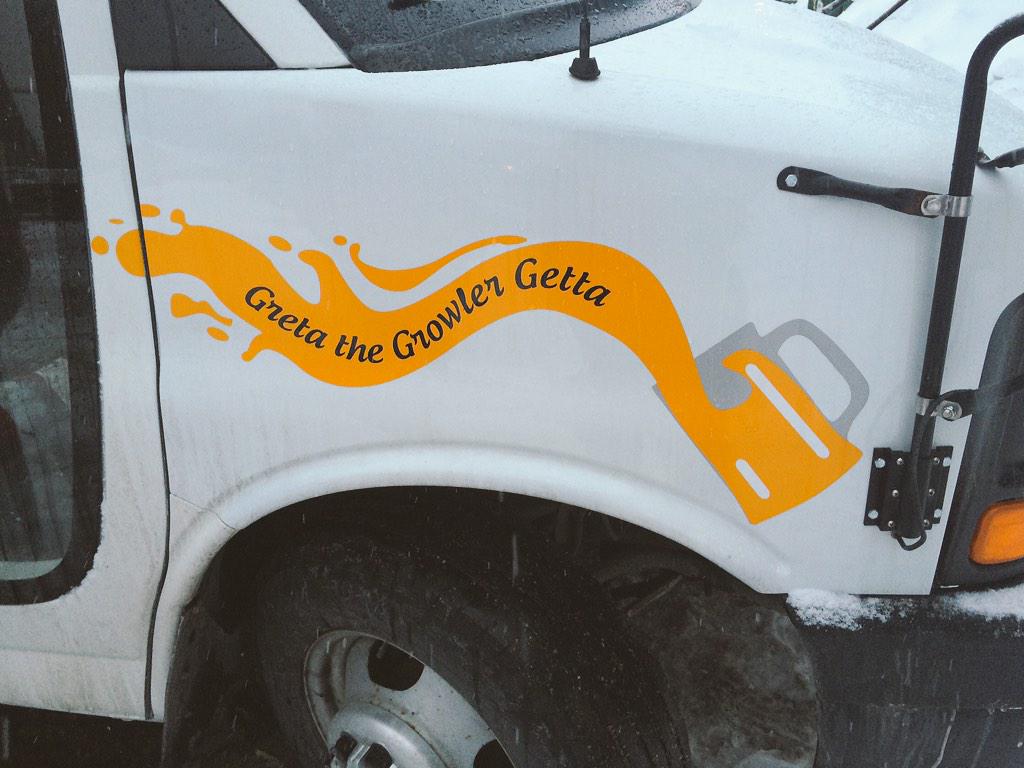 The tour itself was a blast! As a history buff, I couldn't believe how little I knew about how historic Portsmouth is. The tour guide tied in the area's history with the area's beer history, and did it in a fun and engaging way. The nerd in me had almost as much fun with the history as I did the beer. Let's not get carried away, I loved the beer too! In Part II I'll talk about the rest of the beer we enjoyed over what was an awesome weekend.
Follow me on Twitter @JChalifour
Like The Would-be Brewmaster on Facebook
Share what beers you are drinking with me on Untappd