It's officially fall and I couldn't be any more excited! I'm celebrating by wearing my long, tan sweater, plaid scarf, and matching maroon leggings with my favorite dressy, tan shoes. Are you still dressing for summer? I don't blame you, it's hard to let go of it! But this breeze; I will take any day of the year.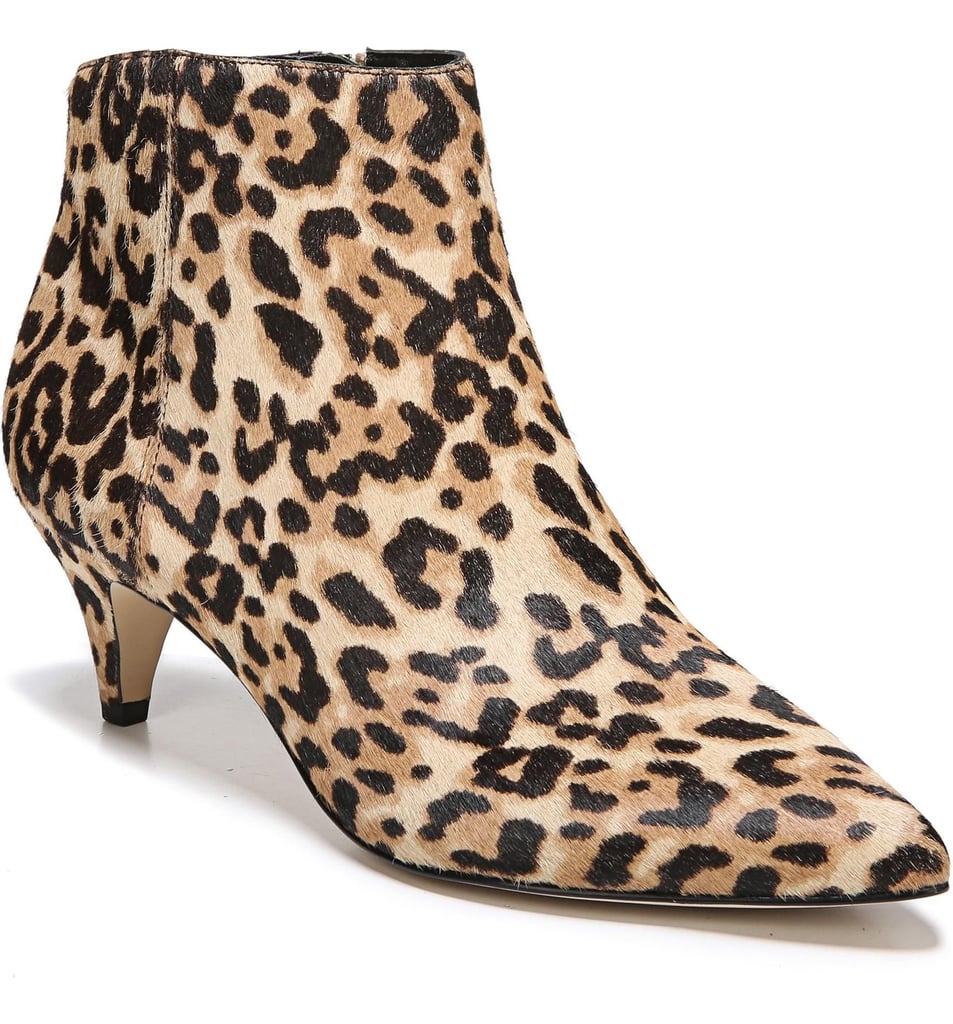 Wearing my tan shoes reminds me that I need to go boot shopping badly. It's funny because I really had thought of knee high boots and they happen to be a big hit this season especially in milky white, along with a taupe colored, long fall dress. I might have to try this with a milky white scarf to pull it all together.
Knee high boots have been caught red handed in open weave patterns that reveal a little skin and give you some fresh air. But they're also cool to wear over something to put a different color into them. That makes the variety of colors with these boots endless.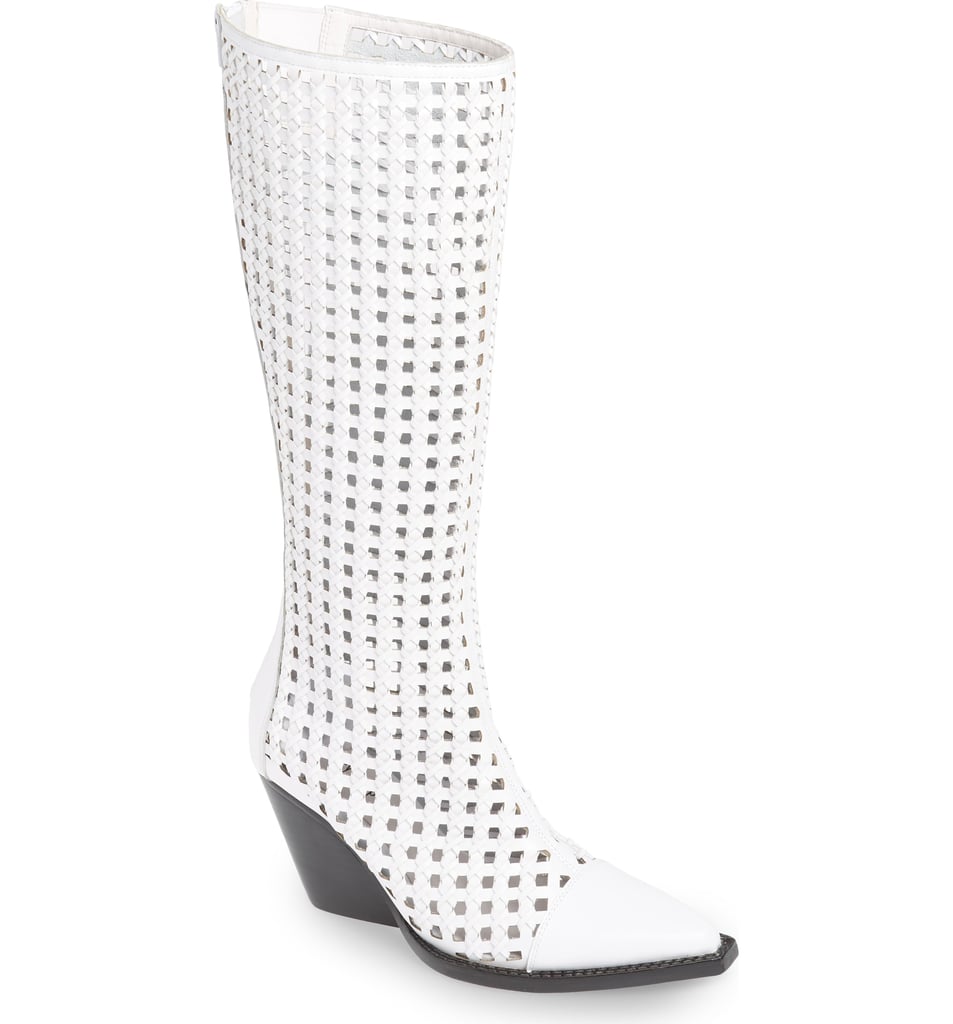 You want your outfit to shine, right? Well take a look at some shiny material boots, in many different multicolored patterns. The best ones to go with are Fendi, with fall colors in the patterns and platform heels to give you a little more height if you need it. Or maybe you just want something different, and there's nothing wrong with that. I've seen boots besides Fendi's idea, in swirly and black and white patterns as well.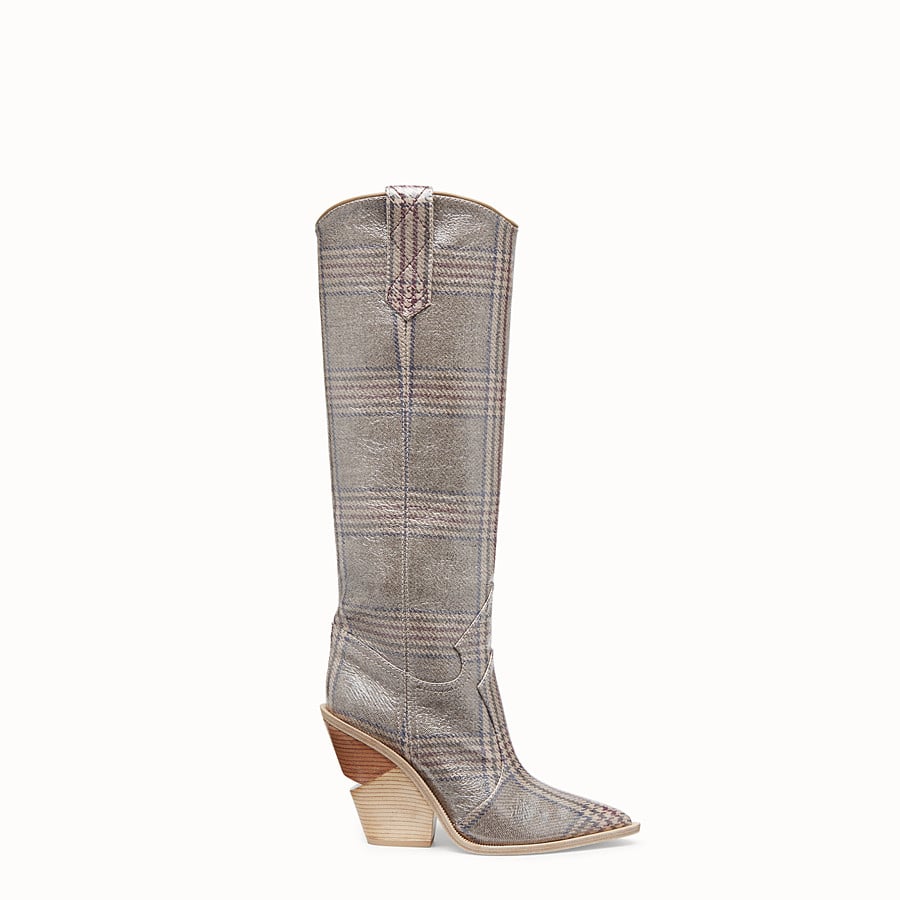 Another unique style is heeled boots in leather. They look amazing with any work skirt, jeans, or dress. You can wear them when you're dressing casual and they can quickly dress you up as well. Leather ankle boots are amazing too, especially with a skirt or a pair of skinny jeans. Try them in patterns such as leopard and snake skin to spice things up a little bit. You might end up spicier than that spice pumpkin latte. (wink wink)
Something I've personally never tried is lace up boots, but I think they are absolutely beautiful. They can bring any sort of style you want, from grungy, scarey for Halloween, or even just for comfort. The best thing about a shoe, in my opinion, is definitely how comfortable it is. My mom has worn them for years and swears they are more comfortable than sneakers.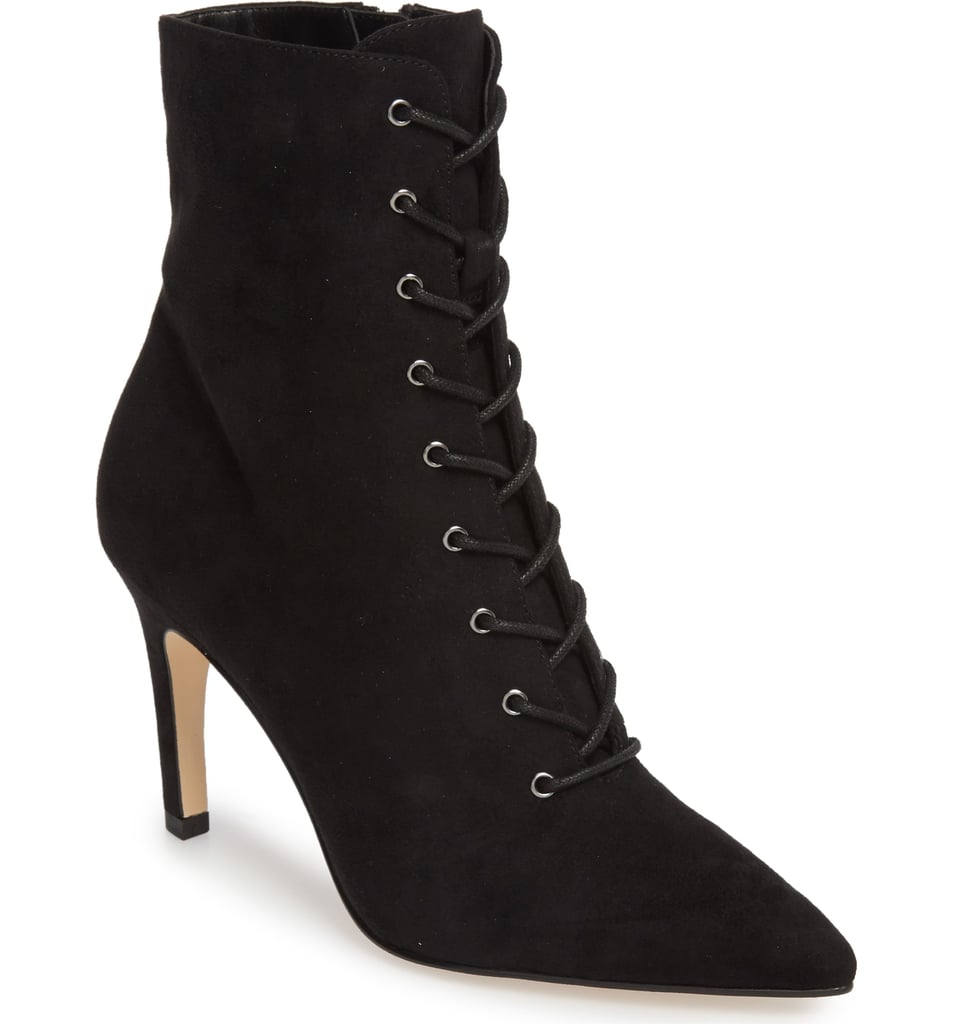 No matter what style boot youre searching for this season, you can find them in tall, medium, or short, if not in store, online has it all, even in pointy toes. I guess what I'm getting at is, hopefully this points you in the direction of a fun and interesting boot shopping session!
Sources for pictures:
www.popsugar.com/fashion/photo-gallery/45119247/image/45120242/Jeffrey-Campbell-Waven-Open-Weave-Knee-High-Boot
2. Fendi Multicolor Boots: www.popsugar.com/fashion/photo-gallery/45119247/image/45120234/Fendi-Multicolor-Fabric-Boots
3. Lace up boot: www.popsugar.com/fashion/photo-gallery/45119247/image/45120253/Leith-Mila-Corset-Bootie
4. Leopard pointy toe ankle: www.popsugar.com/fashion/photo-gallery/45119247/image/45120262/Sam-Edelman-Kinzey-Genuine-Calf-Hair-Pointy-Toe-Bootie